1: Go to Menu bar >> Click on " Add/Browse" Button...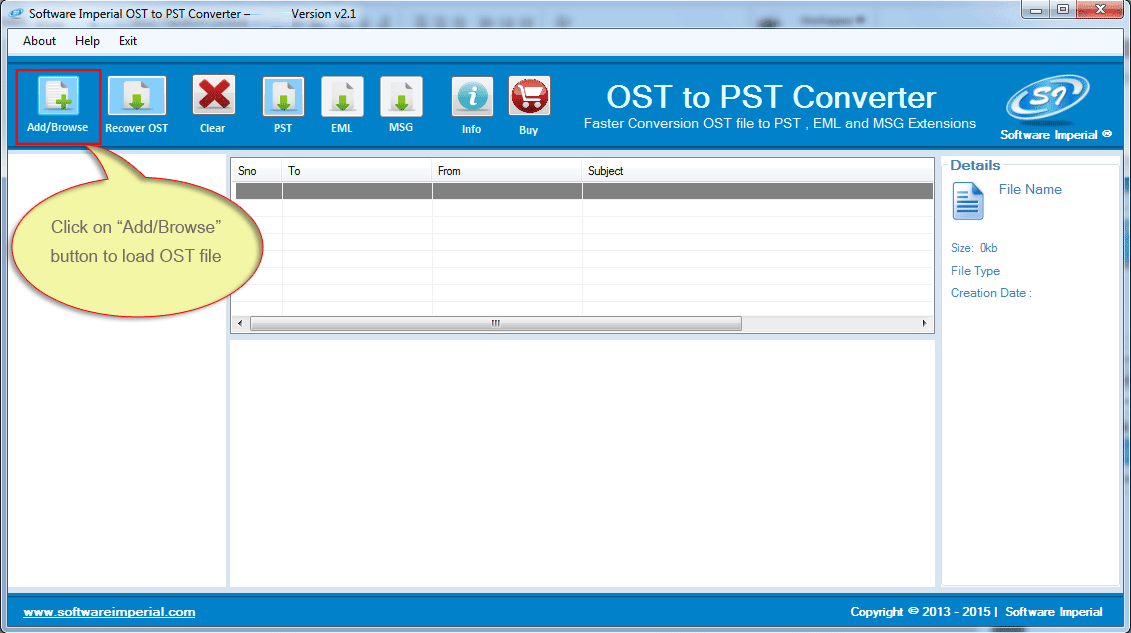 2: Browse" the location of .OST file and "Select OST File"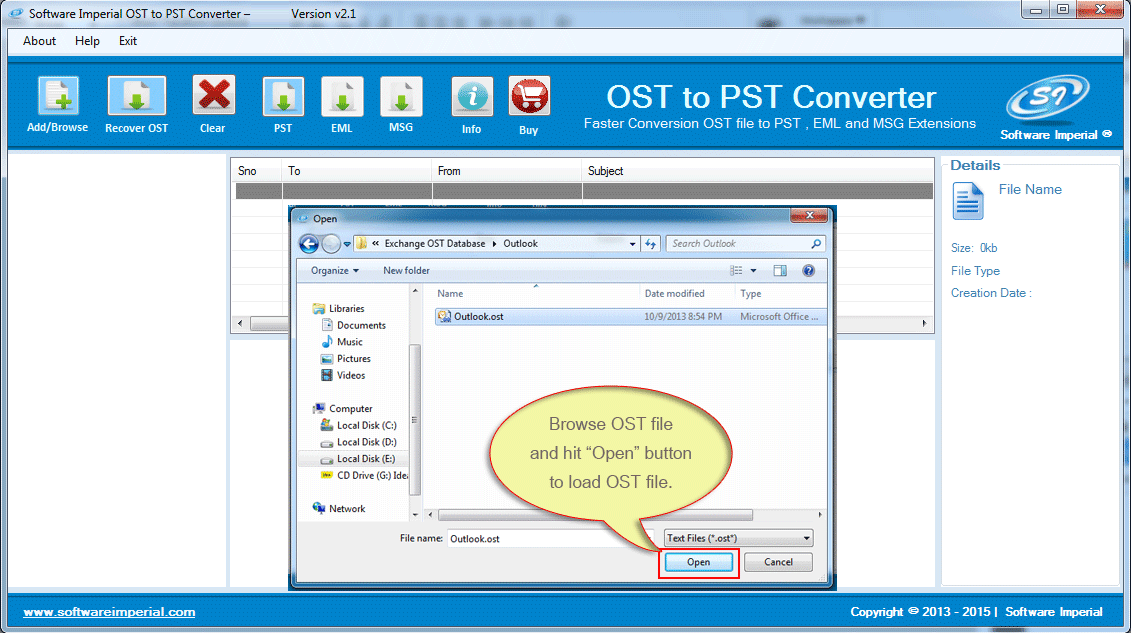 3: Click on "Recover OST " Button that will >>>> Start Scanning Process <<<<
4: See Dialogue Box Pop-up showing OST Recovery & Conversion Process

5: Completion of OST Recovery "Preview" is available of Recovered OST Mailboxes Items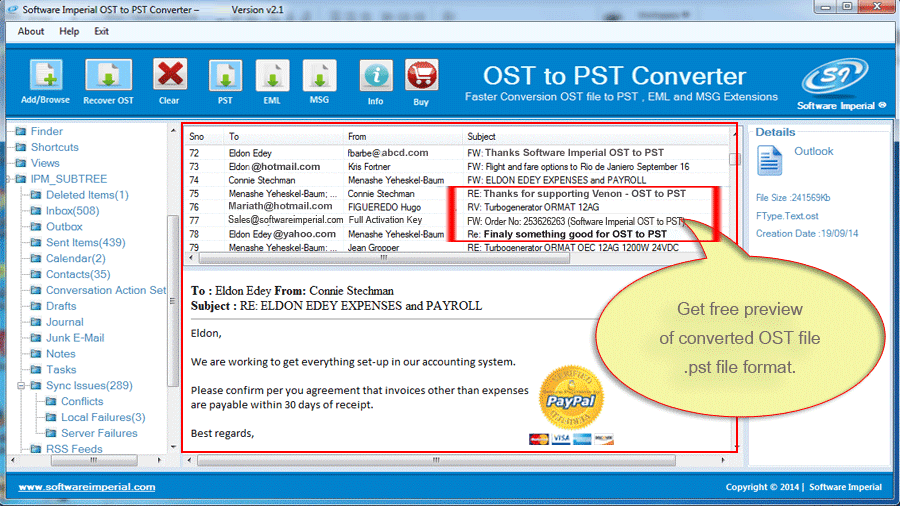 6: Click on "PST Button " and locate the destination of your system to save healthy Outlook PST file format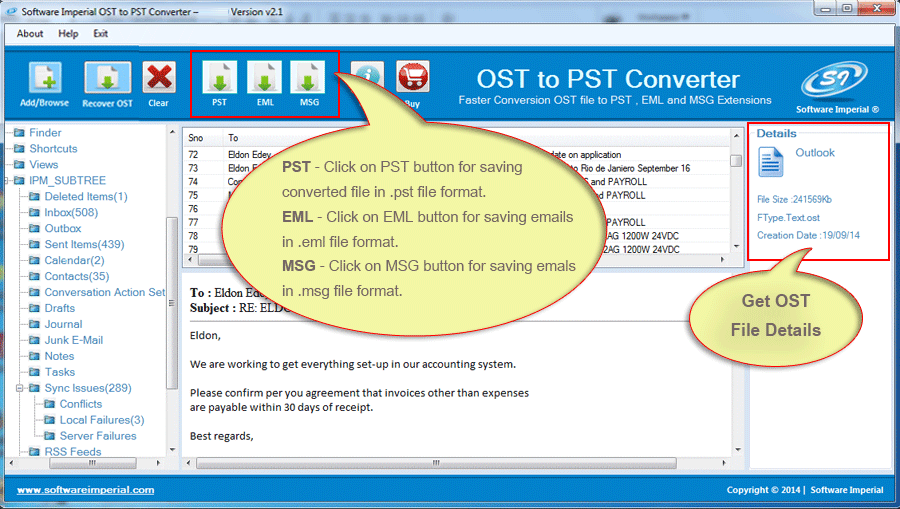 7: Click on" Browse" to Select >> Path to Store << Converted OST to PST files database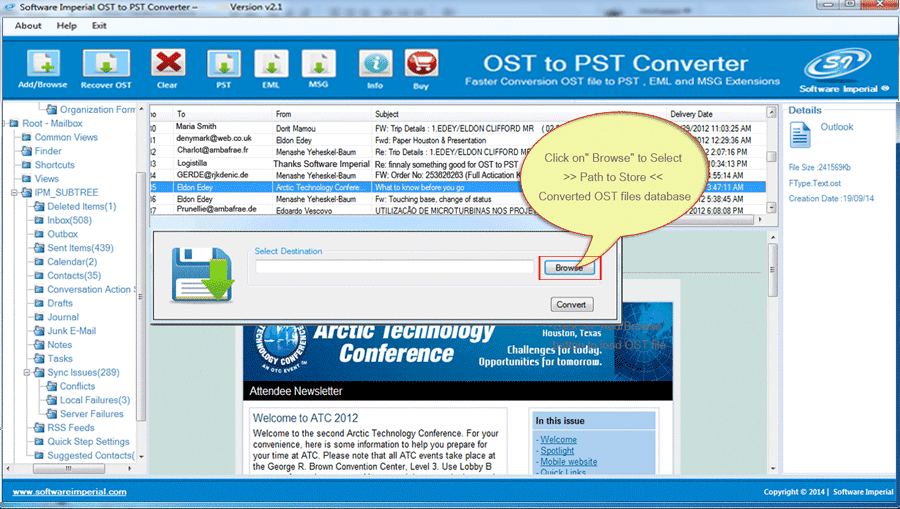 8: Browse for Folder to "SAVE" Converted .OST file to Outlook .PST format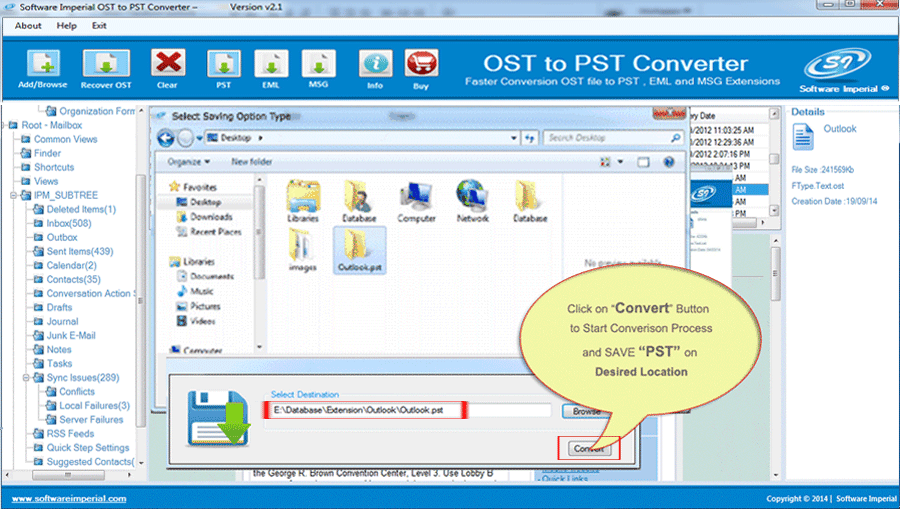 9: Process "Conversion" that will Start "Conversion" Process to Convert OST file to PST file format.
10. A popup messages will Come Showing that (Great News) File is Converted SUCCESSFULLY.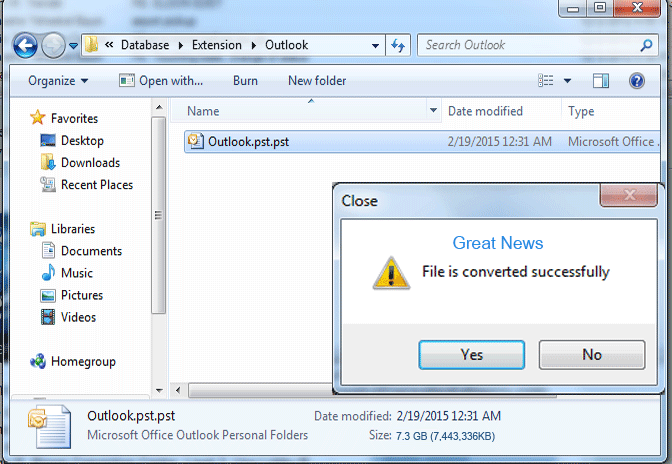 11. For "Importing PST" file into "Microsoft Outlook", Following given below Steps.